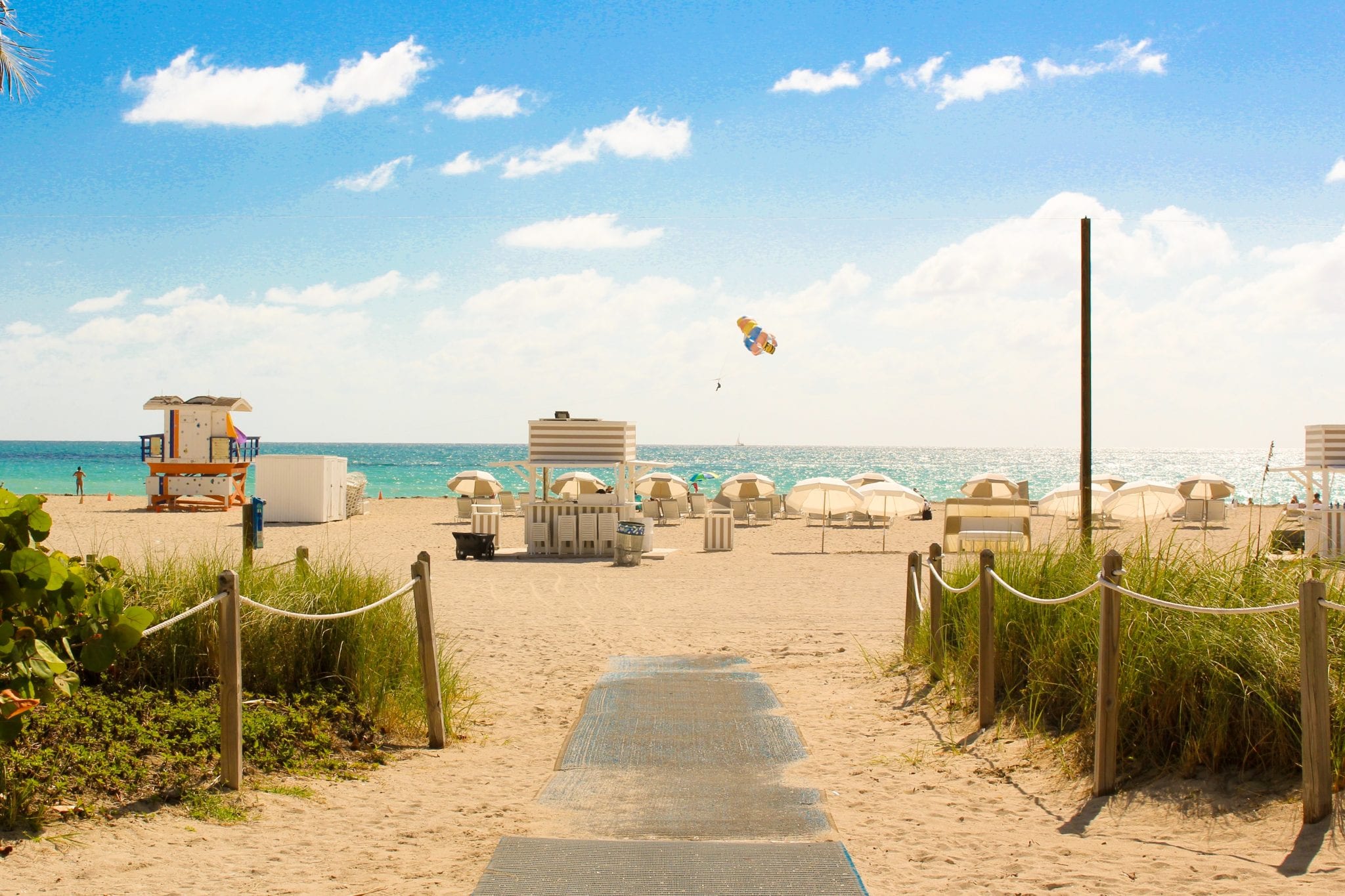 Finding the 'Fountain of Youth' in Full Hormonal Balancing at Optimal Health MD in Florida
In 1513, Spanish explorer Juan Ponce de Leon came to Florida in search of the "Fountain of Youth." With the sun, beaches, and turquoise oceans it's no wonder that he thought this would be found in the sunshine state. After all, nothing is more beautiful and thriving than tropical Florida.
Not only do the sun and beaches attract residents and visitors alike, so do the state's various sports teams. Florida is home to the Miami Dolphins, Miami Marlins, Miami Heat, and Florida Panthers. Theme parks are another attraction, including Disney World and Universal Studios in Orlando.
Besides Miami, which brought in a total of 23.3 million visitors in 2018 (this includes 6.8 million day-trippers – those on their way to a cruise, for example), and Orlando, another popular tourist destination is Key West because of its famous sunsets and nightlife. And, speaking of nightlife, there's nothing like the energy and nightlife in South Beach in Miami Beach.
Florida is also a spectacular place for people seeking nature. Hiking trails, camping, and water springs are popular attractions, especially for weekend getaways. The pristine Florida springs could be just what Ponce de Leon was looking for when he arrived in Florida.
Today, many aging men and women search for this Fountain of Youth in anti-aging products and medications. Even though the Fountain of Youth was never found, many people have found it in hormone medical centers located in Florida, specifically South Florida.
Our personal Hormonal Balance lies at the very core of our foundation and affects everything that makes up our Quality of Life, from our core metabolism, our energy levels throughout the day, our sexual function and health, our immune support, and even our mental cognition and memory function.
Hormonal Imbalances are classically evident and manifested through the following symptoms:
Decreased Energy

Decreased Sexual Interest and Drive

Decreased overall sense of Well-Being

Decreasing Muscle Strength

Decreasing Mental Acuity and Memory Function

Decreasing Sleep Quality

Increased Skin Conditions

Increased Weight Gain
At Optimal Health MD we provide full Hormonal Balancing, and customized therapy protocols according to "Mayo Clinic" Guidelines, the World's leading Institution, and most widely respected authority, where most of the breakthrough studies on human behavior, sexual function, menopausal treatments and hormonal studies originated.
Our Therapy Protocols are customized to fit each individual patient (male or female) according to their age, weight, physiology, genetic history, and unique symptoms, as no two humans are alike...
All patient therapy begins at the discovery and symptom identification phase which requires a full and in-depth blood test and Dr. analysis, which is complimentary, as we do not request or collect any physician fees or monitoring costs from our patients, throughout the therapy duration. The Lab results are obviously vital, and provide our Doctors with a proverbial "Health Blueprint" identifying your exact hormonal levels, and their subsequent deficiencies so that we can then map out the proper "Hormonal Solution" to correct your symptoms that are a direct result of such imbalances.
However, we treat patients and their unique symptoms, we don't just treat Lab Results. A patient's unique family genetics and history, current ongoing related maladies, and potential medications prescribed for other conditions, individual symptoms, body weight challenges and maintenance, together must be taken into consideration and factored into a therapy protocol solution. Our doctors specialize in Internal Medicine, are Certified in Age Management Medicine, and are fully trained through the CENEGEGICS Hormone Therapy program.
There are many Benefits of HGH Programs:
HGH Slows Aging

HGH Reverses the Skin's Signs of Aging

HGH Helps in Organ Restoration

HGH Improves Vision

HGH Boosts Immunity

HGH Improves Memory

HGH Promotes Hair Growth

HGH Promotes Weight Loss

HGH Reduces Cellulite

HGH Reduces Wrinkles

HGH Improves Mental Health

HGH Improves Mood

HGH Improves Sleep

HGH Accelerates Wound Healing

HGH Improves Bone Density

HGH Improves Cardiac Functions

HGH Increases Energy Levels

HGH Helps Manage Diabetes

HGH Treats Crohn's Disease

HGH Increases Exercise Capacity

HGH Increases Height

HGH Increases Muscle Mass

HGH Increases Sexual Performance

HGH Lowers Blood Pressure

HGH Lowers Cholesterol Levels
In order to begin HGH therapy, you will be required to have in-depth blood tests.
If you live in or are visiting Florida and feel like your hormones are not up to par, our hormone therapy center in South Florida provides Hormone Replacement Therapy (HRT) for those experiencing symptoms of low or deficient Human Growth Hormone (HGH) or low or deficient Testosterone. Call our Specialized Team at Optimal Health MD today for a Free Consultation.