We are Optimal Health.
Our team of dedicated staff have made us one of America's largest anti-aging and regenerative medicine specialists. We offer both, local and national services.
"I couldn't even imagine feeling this good again"
1 You contact us through our website, using the free consultation tab. If you rather contact us directly, you can call 1-888-763-4221 or you can email us anytime at Alex@optimalhealthmd.com
---
2 After talking to our staff about the treatment options that work best for you, our team will guide you through the required patient forms. Filling out these forms is easy and all the information you provide to us is confidential.
---
3 After you have completed your free consultation and filled out the required forms you are ready to begin treatment. You can choose the frequency of your treatments and end treatments, anytime, hassle free.
What is Optimal Health?
Optimal Health represents the highest achievement of an individual's health potential. It should not be mistaken simply as freedom from disease. It refers to the physical, emotional, spiritual and social harmony that comes from a balanced life. To achieve optimal health one must consider nutrition, stress, hormonal balance, environmental factors, family history and lifestyle.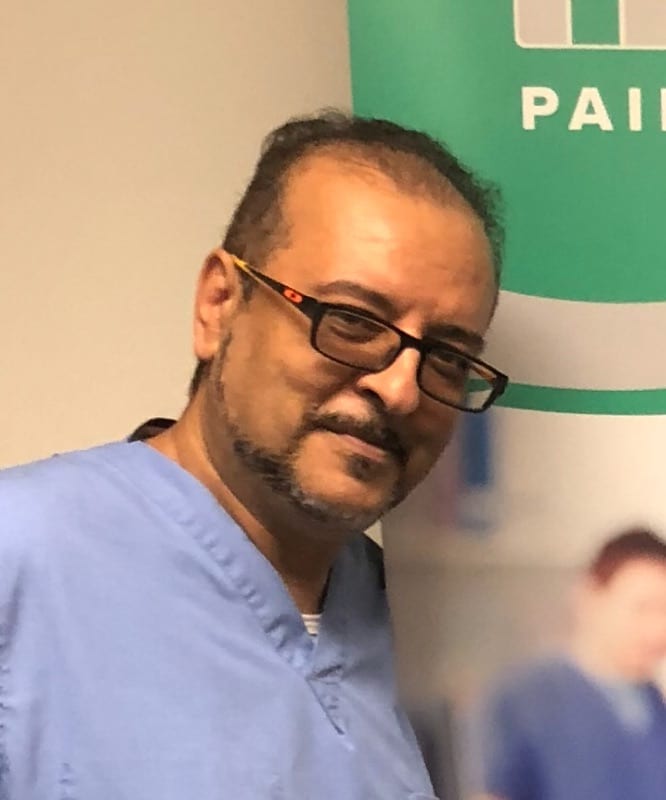 Dr. George Ibraheim, DO – Medical Director
• Dr. George Ibraheim, DO is an Allopathic & Osteopathic Physician. • His specialties include Interventional Cardiology and Cardiovascular Disease. • Dr. George Ibraheim, DO is an internist with years of training treating and diagnosing an extensive range of diseases and illnesses in adult patients. • Dr. Ibraheim is trained in EECP Technology and Male Sexual Health issues. • Dr. Ibraheim is also a PRP Certified Physician.
John Wolf Jr, MD – Medical Advisor
• Dr. Wolf obtained his MD from the University of Florida Medical School. He did his Internship and Residency in Internal Medicine at the University of Tennessee/Baptist Memorial Hospital. • Dr. Wolf completed the Physician Training and Certification in Age Management Medicine by the Cenegenics Education and Research Foundation in 2010. • He has over 40 years of experience in the medical field as an internal medicine physician and during the past 9 years he has specialized in the areas of Age Management and Hormone Replacement Therapy.
Ian A. Gillman, B.A.– Clinical Advisor
• With a B.A. in Counseling/Psychology, Mental Health Therapies and Dual/Diagnosis Disorders from The Union Institute, Ian A. Gillman has over 10 years of experience counseling and assisting clients with a variety of Mental Disorders and other presenting issues. • Ian has been a Certified Addiction Professional specializing in Chemical Dependencies and Addiction Counseling. • Ian has over 5 years of experience counseling clients on the latest Anti-Aging medical treatments and helping men and women with a variety of sexual and health dysfunctions.
Billy Taylor, MBA, CHC – Clinical Advisor
• Billy Taylor obtained his MBA from Nova Southeastern University and has a Bachelor's in BA from Florida International University. • As a Certified Health and Wellness Coach and Clinical Advisor, Billy has 4 years of experience helping hundreds of clients with their health, nutrition, sexual ailments, and with symptoms of hormonal deficiency. • Billy's specialties include behavior and habit changes, science-based nutrition, and workout programs to improve his clients' overall health and well-being; working in conjunction with hormone replacement therapy for a holistic approach to improve his clients' quality of life. • Billy is Bilingual in Spanish and English.
Rose Zegarra, PA-C – Physician Assistant
• Rose Zegarra has 15 years of experience as a Physician Assistant. • Her experience includes Primary Care medicine, Endocrinology, and Dermatology. • Rose is able to take complete histories, perform physical exams, write progress notes, order and interpret lab results and other diagnostics, as well as diagnose medical and dermatological conditions and develop treatment plans. • Rose can perform procedures including biopsies, ED&C, suturing and I&D's. • Rose develops treatment plans and follows up with patients on hormone replacement therapy. • She is also skilled in providing IV infusion therapy as an alternative holistic treatment. • Rose performs cosmetic procedures including Botox, dermal fillers, and laser hair removal. • Rose is Bilingual in Spanish and English.
---